Getaway in the Belizean Jungle
Set in lush jungle beside the winding Macal River, Crystal Paradise Resort is the creation of Victor and Teresa Tut, parents of 10 children who help manage the family-run retreat. Cabanas with yellow walls, red accents, and palm-thatched roofs fan out from a main lodge at the center of the sprawling grounds. The 21-acre green space is crossed by trails through more than 150 species of plants, and more than 250 species of birds that can also be viewed from a 2-story observation platform.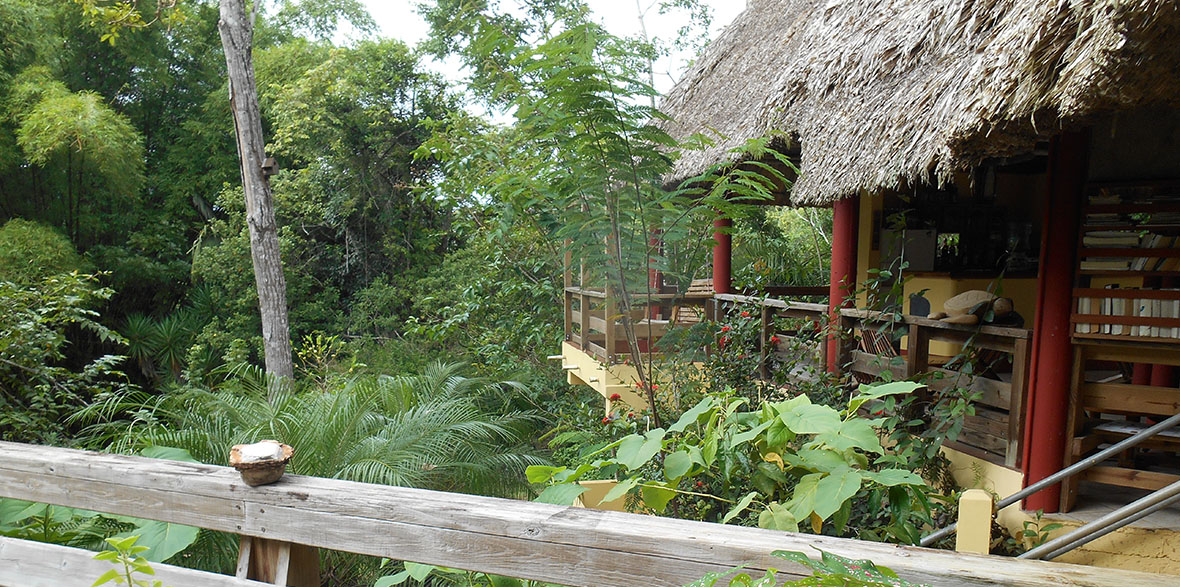 Accommodations Amid Nature
Outdoor relaxation amid family hospitality is found in hammocks and seating space under thatch-roofed palapas with garden views. The main deck off the open-air dining room sports a swinging loveseat overlooking the jungle, and platforms where exotic birds come to feed if fresh fruit is offered. Terraces with hammocks are found in front of timber-framed thatched cabanas that have fans suspended from their soaring ceilings. Beyond hot showers and free WiFi, the 18 varying accommodations offer amenities like air conditioning, separate bedrooms, living areas, and private screened porches.
Nature Tours and Bird Watching
Birding is big with the Tut family, and they're some of the area's top guides for bird-watching tours. Excursions that leave from the hotel also include a river inner-tube outing that floats to cave with ancient artifacts. Hikes to waterfalls and spots to swim, horseback rides, and zip-line adventures are also on the hotel's tour menu.
Eat and Drink
Meals are cooked and served family style, with the Tut Family menu serving up local dishes with traditional Caribbean twists – like a little coconut in your morning eggs alongside light, fried-dough "fry jacks." After a dinner of recado-spiced stewed chicken, you might grab a rum punch or locally-inspired drink at the self-service honor bar that looks onto the jungle.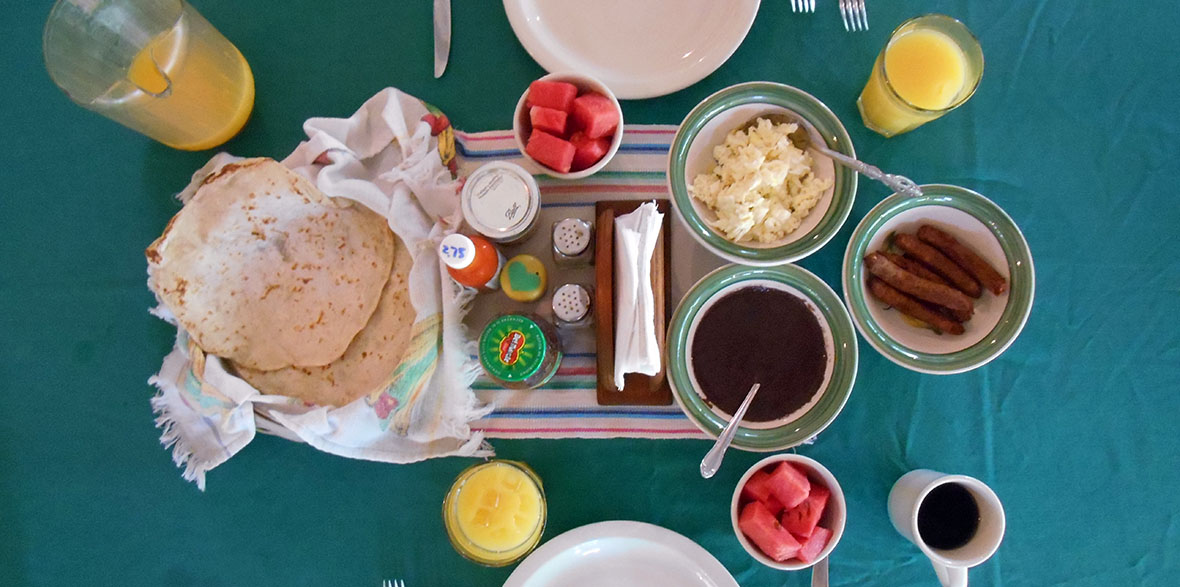 Nearby Attractions
Hotel Isla de Flores serves as a base for visiting Tikal - one of the world's largest Mayan sites that's a 45 minute drive from the island. Most of the island's visitors are there for Tikal, and the hotel can help arrange your trip to the UNESCO World Heritage Site. A causeway connects Las Flores to its sister town of Santa Elena, with a 4-minute tuk-tuk ride delivering you to its modern Mundo Maya mall with a cinema. With a 10-minute drive you can stroll the outdoor market of San Benito. An 8-minute drive from Mundo Maya International Airport, the hotel is also a 90-minute drive from the Belize-Guatemala border.