Lakefront Hotel and Restaurant
Nestled among coffee plants in an area rich with plantations, La Casona del Cafetal offers an impressive lakeside view. The rustic boutique hotel's grounds are crossed by paths with features like antique lampposts, small bridges, and a flower-fringed waterway. La Casona's walking trails wind through forest and around the lake.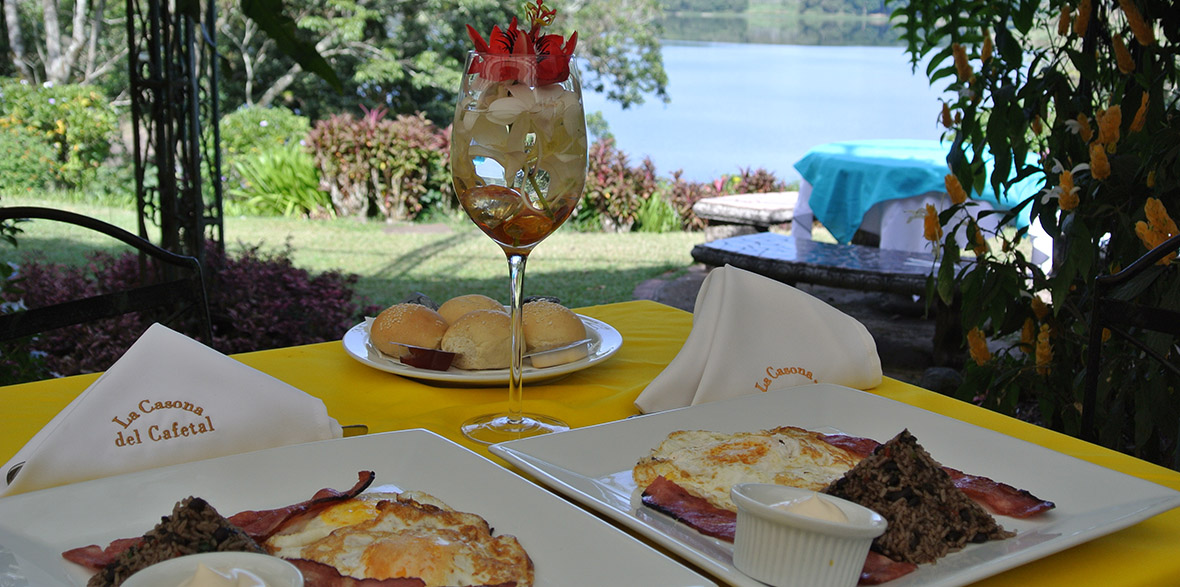 The Villas
A handful of red-roofed villas reflect the area's traditional 19th century homes, with each bearing the name of a variety of coffee. The Catimor, a master suite, has a commanding fireplace at its center, spa tub, and huge high-definition TV. The suite's wood floors and high open-bean ceilings are contrasted by modern furnishings in a stylistic mix of pastoral and urban-chic. A sliding glass door leads to private outdoor space with seating that looks onto tropical greenery.
Junior suites with names like Catuai, Borbón, and Obata have porches that offer similar green views, with inside amenities that include air conditioning, luxury bedding, minibars, and high-def TVs with premium channels. Separate seating areas are accented by nature-based art, and coffee and snacks are complimentary.
Food and Drink
The restaurant is one of the area's best-known eateries, with a gurgling fountain and towering wood sculpture of indigenous design welcoming diners. Ample outdoor seating includes a shaded space before wide brick arches, leading to tile-topped tables under umbrellas that sit on a manicured lawn. The lofty view of the lake is the definition of picturesque. Indoor dining is found under vaulted ceilings with art depicting both native culture and colonial influence. Breakfast that's included with rooms starts with fresh fruit, granola and yogurt, followed by a hearty main course of eggs, bacon, and the traditional rice-and-bean side of Gallo Pinto.
They put out a popular buffet on Sundays, with a varied menu that ranges from fish to barbecue and a fresh salad bar. The weekly à la carte menu has starters like traditional black-bean soup, and crepes filled with spinach and sweet corn. Entrees include selections that include Guapinol, grilled chicken in mango sauce, and fish filets prepared parchment style. The dessert menu features treats like the house specialty, flan de cafe, and iconic local cornbread "flan de elote." One would be remiss in not mentioning the coffee, locally sourced in a region known for its coffee production and arguably one of the best brews found on the planet.
Spa and Services
The inviting spa has a lounging area with wide windows that look onto a green scene outside, including an outdoor covered seating area with cafe tables before rows of coffee plants. Treatment rooms have floor-to-ceiling windows that also looks onto tropical vegetation. The grounds often host weddings, offering themed packages like "El Grano de Zalmarí," "La Flor del Cafí," and "Delicias del Lago," and there's also a large children's play area.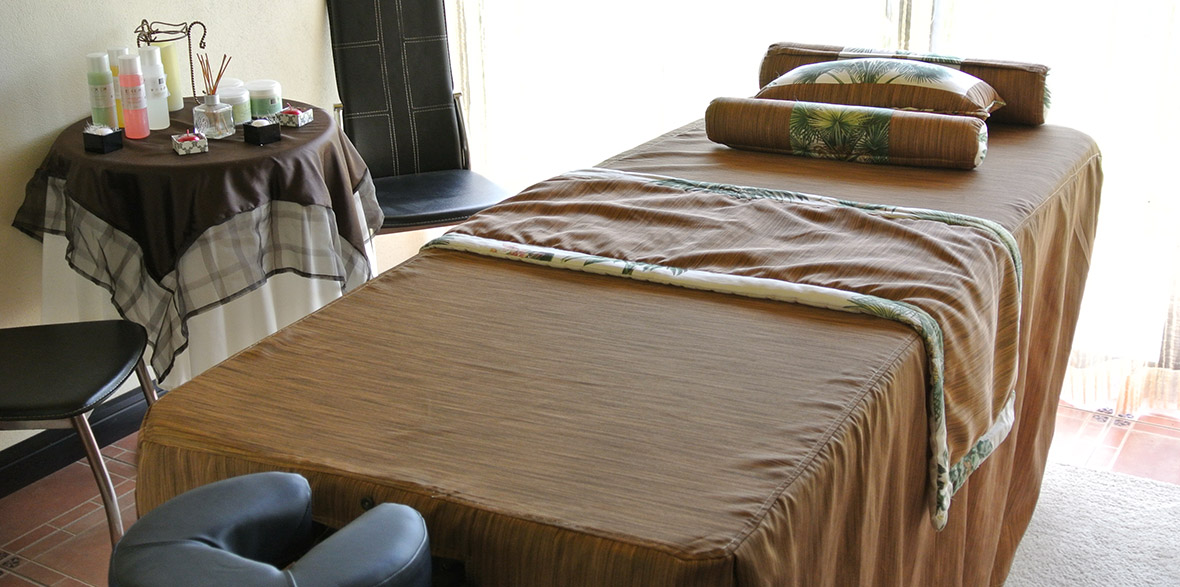 Nearby
Casa del Soñador, or Dreamer's House, is an 11-minute walk away. The woodsy 2-story structure was completely crafted with coffee branches and bamboo by the late sculptor Macedonio Quesada, and houses a woodworking studio with crafts for sale. With a 20-minute drive you can be walking the wilderness trails of Tapantí National Park, a cloud forest with spots for swimming and picnics inside 18 square miles of pristine nature. A 15-minute drive takes you to the small town Ujarras, home to the ruins of one of the country's oldest churches. Dating to the mid-1500s, Iglesia de Nuestra Senora de la Limpia Concepcion today houses gardens that are popular with locals and tourists alike.