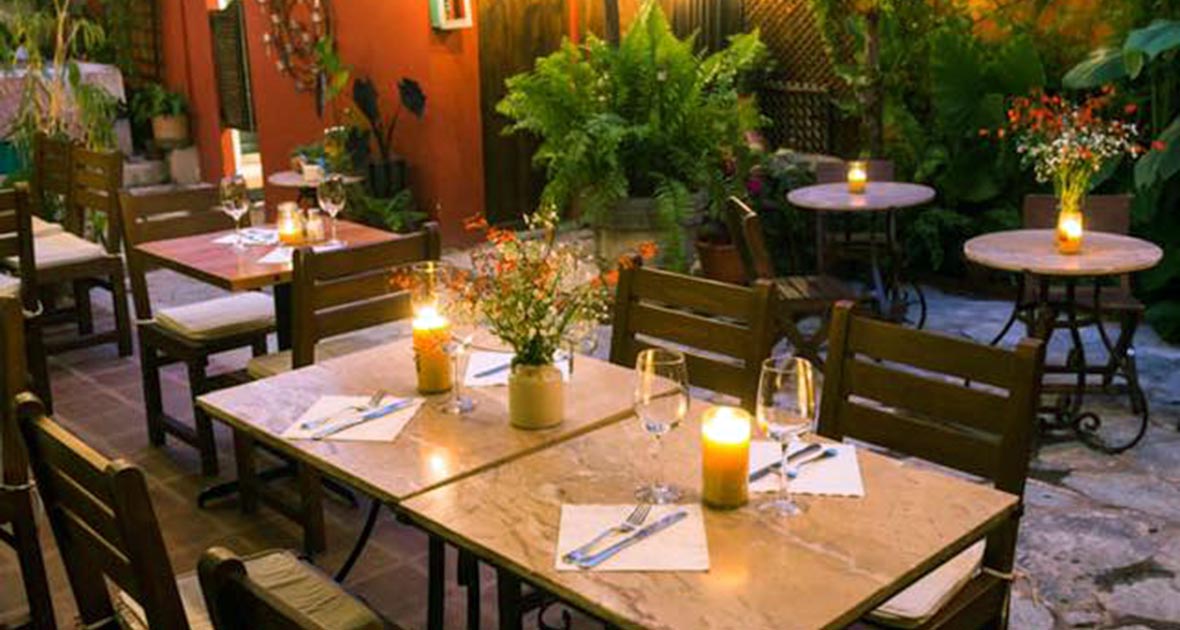 Eatery and European Gastropub
A few minutes' walk from the central plaza in the UNESCO World Heritage Site, the cozy restaurant exudes Old World charm with the feel of an inviting European cafe. The decor inside the revamped colonial home is at once rustic and elegant.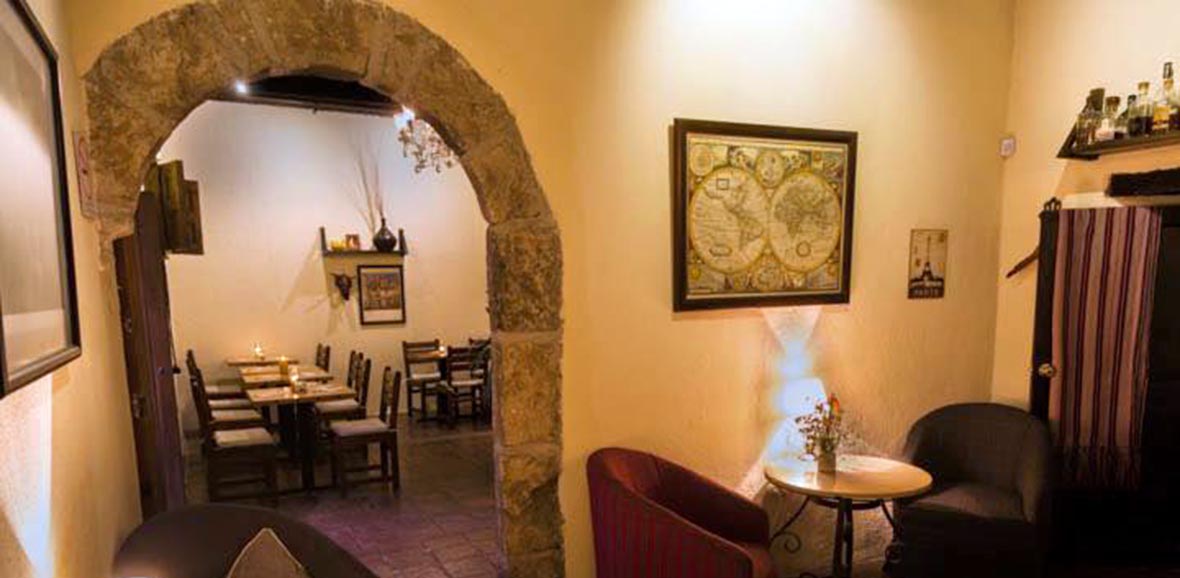 Indoor and Outdoor Dining Space
Indoor and outdoor dining spaces includes areas like a central courtyard with ivy-covered walls that's accented by plants, racked wine bottles, and charms like a prominent iron bell. Inside, various dining areas have varying vibes, like a welcoming lounge space with seating around an open fireplace, backed a selection of spirits from across the globe – inducing Belgian beer in a nod to the Belgian chef who co-owns the eatery with his Guatemalan wife.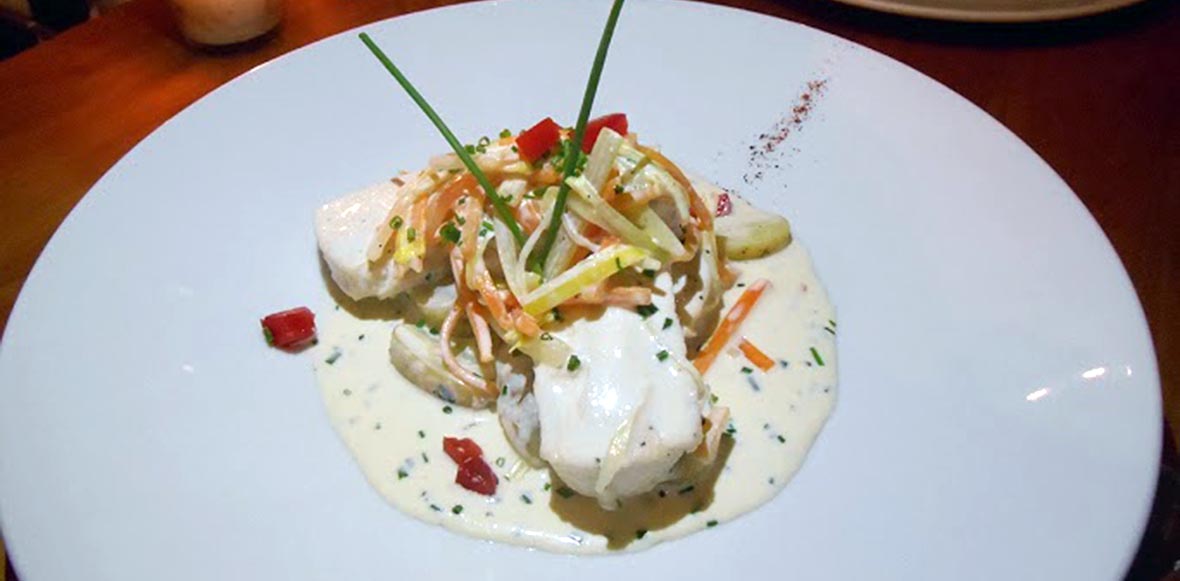 Wine Bar and International Menu
A menu in both Spanish and English includes vegetarian options and has an appetizer section that's heavy on seafood, with selections like shrimp in creamy sambuca sauce with dill, and sea bass or salmon carpaccio. They're joined by offerings like beef tenderloin carpaccio, and snails in blue cheese sauce with walnuts.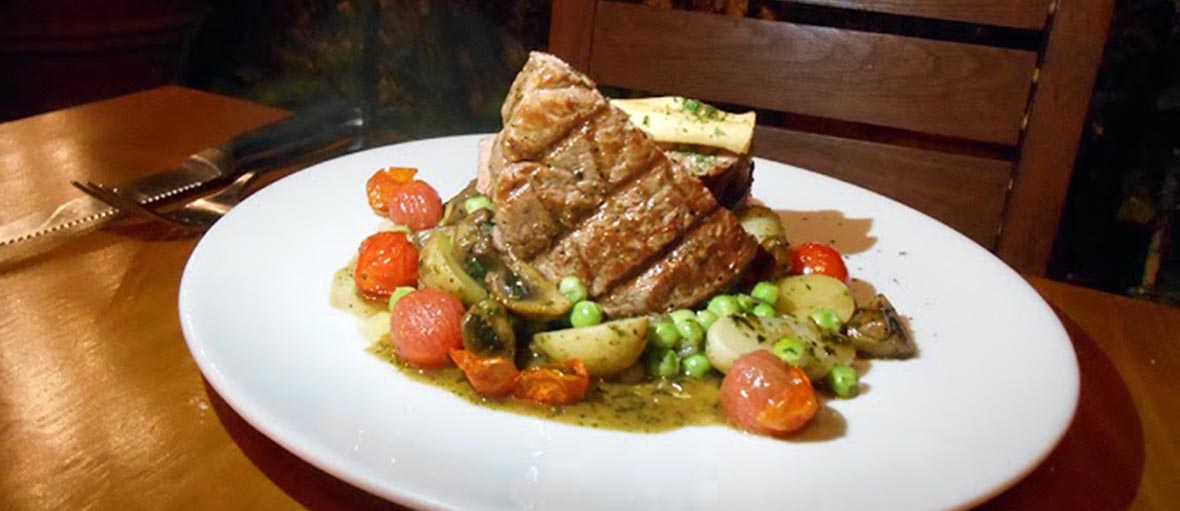 Entrees lean toward Belgian and Northern French cuisine with offerings like Waterzooi, a rich, time-honored Belgian stew with fish in a creamy white-wine base. Other selections include tenderloin beef in blue cheese sauce with a drizzle of truffle oil, and duck with caramelized pineapple.
The dessert menu is one of the best known in town, highlighted by a much-heralded chocolate mousse that's crafted with locally-sourced cocoa, in a region renowned for its rich chocolate.