An El Salvador Beach Hotel
One would not expect to encounter such a serene South Pacific-style setting just off a two-lane road where livestock share space with whizzing cars along El Salvador's Costa del Sol. A cobblestone lane that bisects Tortuga Village, passing a small field where horses loll in the shade of wide trees, leads to the eight teak-wood pagodas with thatched roofs that stand atop rough-hewn logs.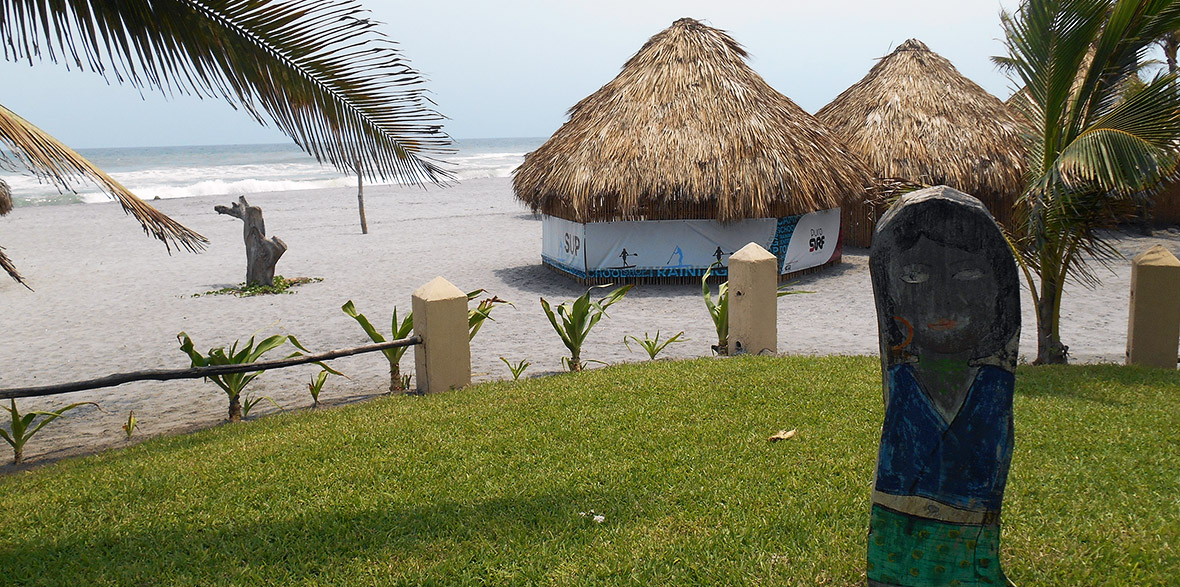 Hotel Accommodations
Pagodas have open living areas underneath, with hammocks, suspended wicker chairs, lights, electric outlets and seating where guests are given take meals. Walled sections of thin bamboo create semi-private spaces under the deceptively well-appointed accommodations above. Inside, towering ceilings with curved-wood beams are topped by fans that preside over all-teak motifs, offset by modern-white furniture like shelving, side tables, stylish lamps, as well as crisp-white linens. Walls that cross the rounded rooms form open-air bathrooms, where sleek modern sinks and large soaking tubs contrast the natural-wood world. Showers are piping hot in a place where accommodations with hot water aren't entirely common.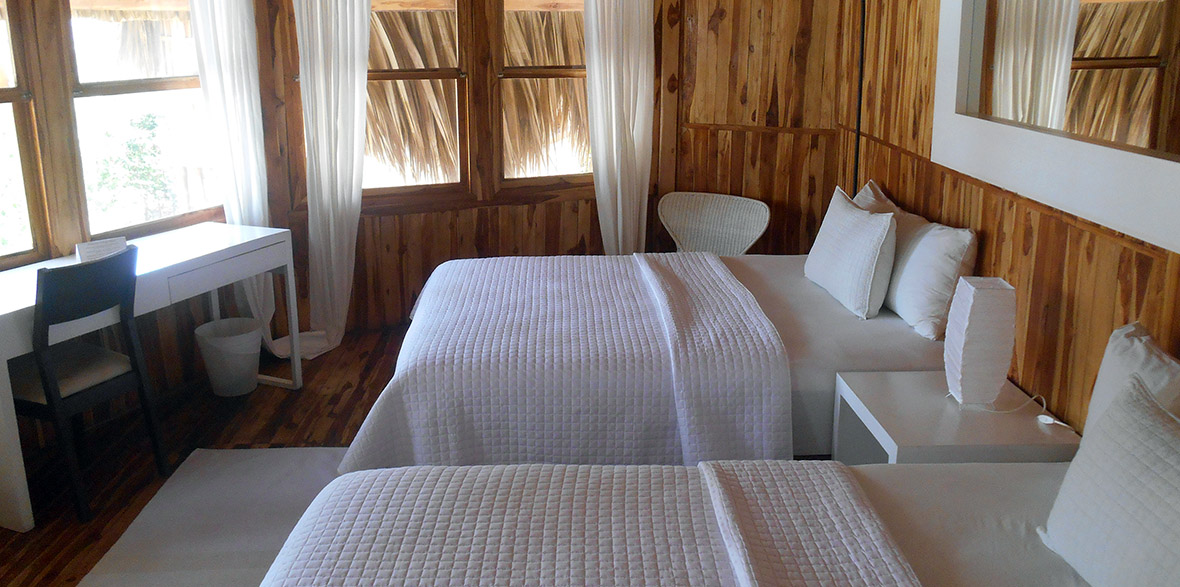 The Hotel Pool
It's the centerpiece of the tiny village, a fresh-water swimming spot that lies just steps from each of the pagodas along white-sand paths. Tile-rimmed islands that each host a coconut palm tree dot the interior of beachfront pool, which boasts a large waterfall at one end, a mini waterfall to one side, a shallow end suitable for children, and five built-in stone loungers that are perfect for adult relaxation in the cool waters.
Stay on a Secluded Beach
The stretch of beach that's just past a verdant lawn is lined by huts that offer surfboard rentals, recreating space with hammocks and large wooden tables, and a massage hut that's outfitted with two tables and other amenities for spa treatments. The beachfront also has a line of day beds, clusters of tables and chairs under straw umbrellas and thatched-roof ranchitos that are available for daily rental.
The eco-friendly resort is involved in conservation efforts, with a sea-turtle pen on the beach that aids in efforts to release endangered turtles to the ocean. The grounds are also rich with garden spaces, with a winding tile path that's shaded by a trellised tunnel of greenery supported by wooded stakes leading to a large main hacienda-style house that has a wide covered porch, with meeting and banquet space inside.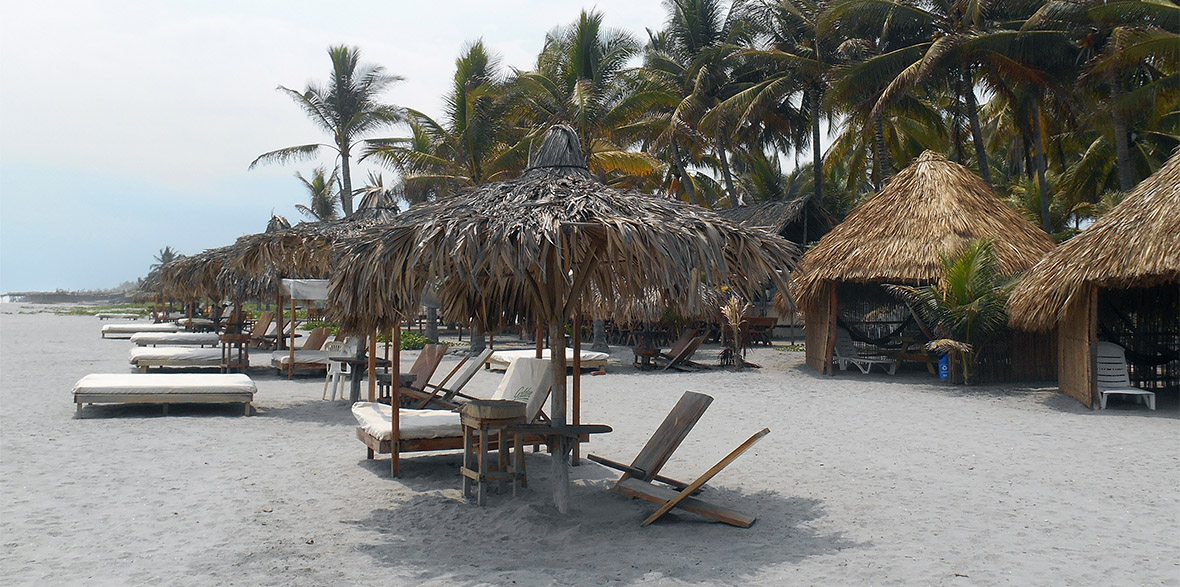 Food and Drink
The menu is provided by the adjoining restaurant, La Hola Betos, which has a number of locations throughout El Salvador. A beach bar under a thatched a-frame roof serves a large section of tables and chairs that bask under bamboo structures with cloth sun covers. An eating area of equal size sits atop a patio that adjoins more beachfront seating, with large semi-circle cushioned wicker loungers under wide thatched umbrellas, and a small wading pool in the restaurant area.