The Granada, Nicaragua boutique hotel and condo complex offers luxury getaways in a quiet residential neighborhood.
Taking its name from the indigenous people who inhabited the area, Xalteva sits on a quiet, unassuming street just outside the bustling center of the vibrant centuries-old city of Granada. A pass through its towering gates welcomes you to a secluded sanctuary that blends traditional colonial style with modern conveniences. Take in Spanish-tile roofs, colonnades with rounded arches, lush gardens and a gurgling fountain as you enter the reception area. There, you'll be greeted with a voucher for a free martini at a local lounge, as well as discounts for spas and eateries around town.
Relax in Authentic Nicaraguan Accommodations
Luxury lodging comes in two forms. The first are spacious one and two bedroom open-plan suites. Sporting soaring ceilings and decorated with locally crafted furniture and artisan works, the air-conditioned retreats have ample separate seating areas with flat-screen TVs, dining areas and well-equipped kitchens. Cozy bedrooms lead to rear balconies that let in cool breezes, with front-facing first-floor patios that offer rocking chairs, also found on a wide second-floor veranda with views of the Mombacho Volcano. Cleverly constructed, the units have lock-off rooms that section the space to create stand-alone hotel guestrooms with private bathrooms and all the amenities one would expect from an upscale resort.
Savor Breakfast and a Swim
At the center of the enclosed courtyard you'll find an inviting freestyle pool, surrounded by swaying palms, potted plants and flowers bursting with color. Umbrella-shaded loungers sit atop flagstone pavers, a perfect place to refresh with a cool tropical drink from the nearby palapa-style bar. Under the shade of a charming poolside pergola, you can enjoy a made-to-order continental breakfast that's included with your stay. Along with fresh-squeezed juice and a bottomless cup of coffee, morning platters include fruit, Greek yogurt, granola, artisan bread and sweet pastries, with extras like eggs cooked any style. Free coffee, tea and much-appreciated drinking water are available throughout the day at the pool's bar.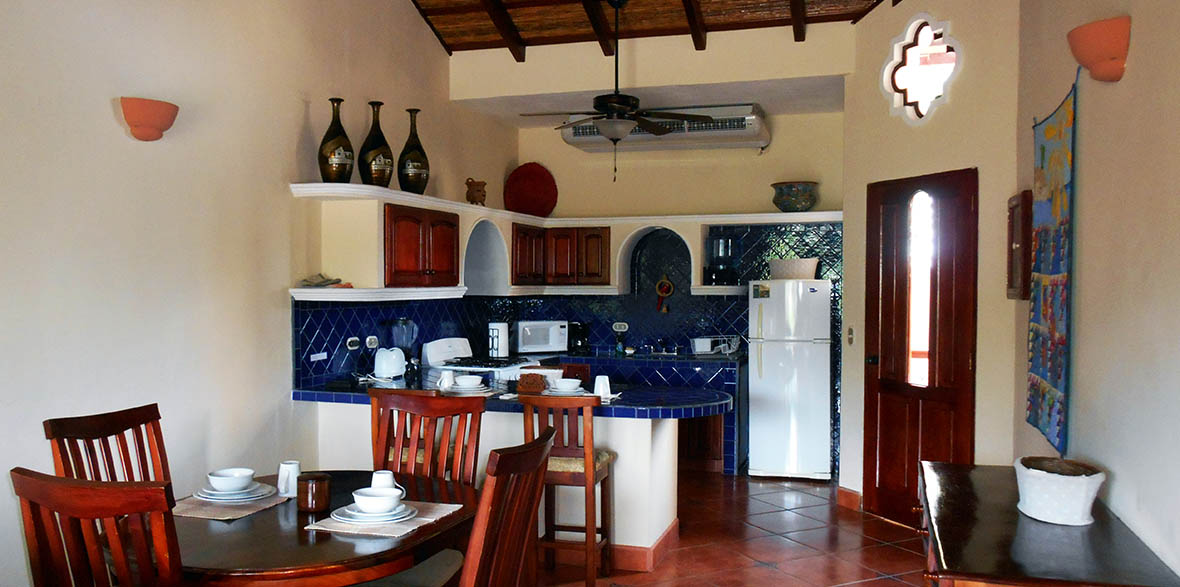 Immerse in Nicaraguan Food Culture
Hand-crafted Nicaraguan cuisine can served by your own personal chef. Savor Churrasco beef with plantains, rice, beans and Pico de Gallo salsa, or enjoy Valencia-style rice with chicken and vegetables. With a call to Melissa's Kitchen, homemade meals can be brought to your door. Authentic local fare is found on a menu of international offerings that range from Thai chicken sausage to Cajun Étouffée, perhaps topped with mini pies filled with local fruit for dessert. Melissa specializes in soft, creamy Boursin cheese, well paired with fresh-baked sweet-brown bread.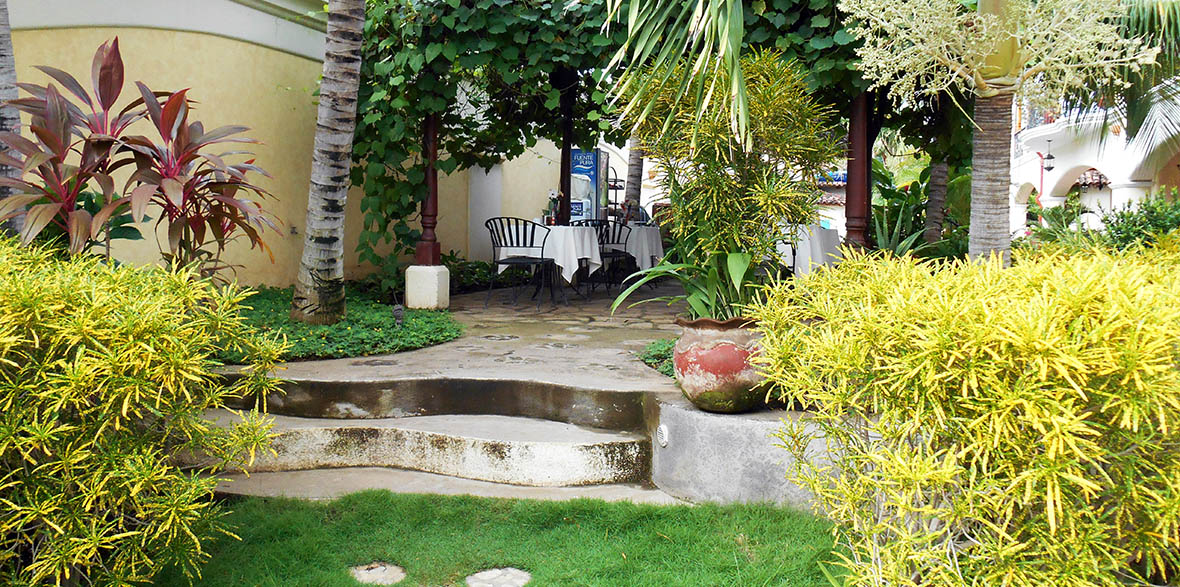 Take a Granada Nicaragua Walking Tour
With a short walk of six minutes you can visit the landmark La Merced Church, founded in 1534. A top attraction is its bell tower, with visitors ascending a narrow spiral staircase to take in panoramic views of the city, Mombacho Volcano and the islets of Zapatera Island on Lake Nicaragua. An 11-minute walk delivers you to the Polvora Fortress. Built in 1748, the massive fortification, that was constructed to repel pirate attacks, has an original cannon, tour-able prison cells and watchtowers that give impressive vistas of the city. With a 14-minute walk you can be strolling Calle la Calzada, a lively pedestrian strip just off Granada's main plaza that's lined with outdoor cafés, bars and restaurants. There you'll also find the La Calzada Art Center, with classes in painting, card making and mosaics for you to create your own souvenirs. You'll be a 16-minute walk to San Francisco Convent and Museum. Dating to the 1500s, the colonial structure is one of Central America's oldest churches. Inside, you'll find paper-mâché displays that depict the everyday lives of indigenous inhabitants mixed with an array of cultural exhibits. The most notable is a collection of black-basalt statues that were carved between 800 and 1200 AD and found on Zapatera Island.