Historic Hotel in Chiapas, Mexico
At once a hotel, museum and non-profit organization, Casa Na Bolom is set in a shady cluster of greenery on the edge of San Cristóbal de las Casas. Originally a monastery, the villa was next famously home to Swiss anthropologist and photographer Gertrude Duby Blom, and her Danish archaeologist husband Frans Blom. In the early 1950s, the couple created Casa Na Bolom – or "House of the Jaguar" in Mayan tongue – as a center to preserve indigenous culture and the Lacandon Jungle.
The former residence now displays archaeological finds, antiquities and pictures from jungle expeditions, spotlighting native art and culture. Visitors also get glimpses of daily life from another era with personal items and photos of the Bloms spread throughout rooms that line a central courtyard. Surrounded by tapestries and carvings of jungle creatures, the dining room's massive table can host up to 40 people. Hotel guests and non-guests alike are invited to make reservations for communal dining.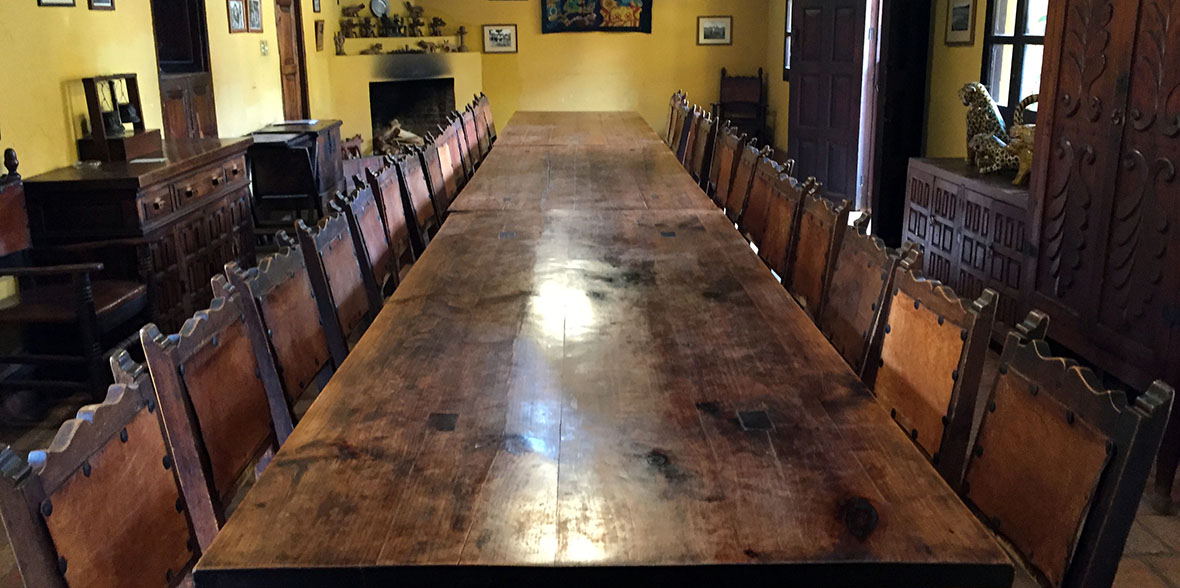 Stay at a Unique Accommodation in San Cristobal de las Casas
Checking into a room also means a trip back in time -- no TVs or phones in these accommodations. You'll find books by your bedside instead. Many of Casa Na Bolom's 16 guestrooms are named for places in Chiapas, and individually decorated in local style with items from the namesake locations. It's no wonder that the lodgings are favored by traveling archaeologists, anthropologists and artists.
And you'll find a fireplace in your cozy throwback room, stacked with wood and ready to take the chill off the night air that characterizes the cool climate of the area. Facing courtyards and offering views of gardens, guestrooms are decorated with antique wood furniture, colorful textiles and crafts from local artisans. Walls are dotted with photographs taken in the region's indigenous villages, as well as decades-old images from the adventurous lives of Gertrude and Frans Blom.
Keepers of Maya Culture
The rooms of Casa Na Bolom have long hosted indigenous community members who are in town for medical reasons, or to sell artisan works in the markets. With more than 9,000 documents and books chronicling the area's native inhabitants, the home's library serves as an important resource on Lacandon culture. Under the banner of Asociación Cultural Na Bolom, the non-profit organization also functions as a research center and works to protect the rain forests of Chiapas.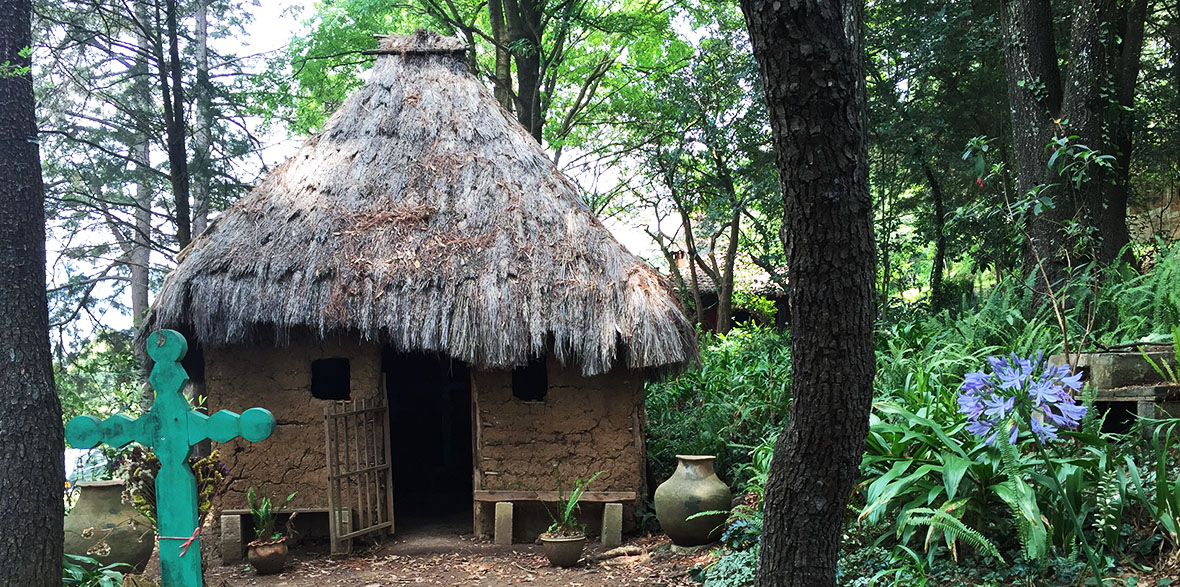 Art, Crafts and Supporting Chiapas Tourism
Across the street you can wander into the museum shop. Its surrounding garden space holds examples of daily indigenous life, like a wooden canoe that was hand carved from a large tree trunk. The deep artisan history of the highland region is on display with crafts from Lacandones artisans. Profits support the center's efforts in the jungle. The shop, named Jardín del Jaguar or "Garden of the Jaguar," also has a selection of black-and-white photos taken by Gertrude Duby Blom.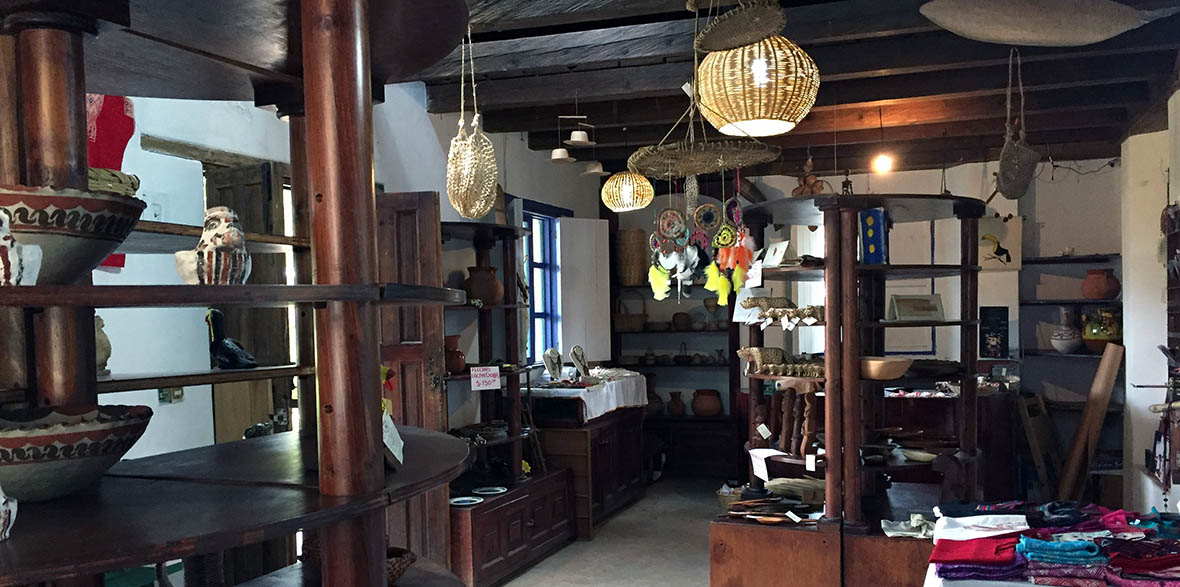 San Cristobal de las Casas Places to Visit Near Casa Na Bolom
For the more adventurous visitors, Casa Na Bolom offers multi-day tours to the Lacandon Jungle it has fought decades to preserve. More locally, you'll be a 5-minute walk from the pedestrian strip of Real de Guadalupe. The walkway teems with restaurants and shops, connecting with more pedestrian areas at town center known collectively as "El Andador." It's a 12-minute walk to the Guadalupe Church. Built in 1834, the chapel sits atop a hill with 79 steps and offers panoramic views of the town. Casa Na Bolom is also an 8-minute taxi ride to the Museo de la Medicina Maya, a center dedicated to indigenous healing methods with a medicinal-plant garden, herbal pharmacy and treatment center.